Tuesday, October 6, 2009
3:32 AM
|
Posted by Chris Olsen, Glowbug
|
|
Edit Post
Happy Tuesday!! I hope everyone had a wonderful weekend! Sorry for my absence yesterday. My dear hubby was home sick and I was playing nurse for the day, everything else was put on the backburner.
Today is Midnight Madness and there are so many awesome things going on!!!
COMING SOON!!!

Prowling at the 1st Midnight Madness Blog Hop!!
The count down Is on!!! Just a couple more weeks till the Prowling at the 1st Midnight Madness Blog Hop!! We hope you are getting excited about our blog hop. Exciting times are ahead for all of us. As a special way to thank our players and welcome new ones, we will be hosting our very 1st Halloween/Fall themed Midnight Madness Blog Hop.....Beginning October 16th at 8 a.m. EST and ending October 20th at 12 a.m. Midnight.
AND OH WILL THERE BE PRIZES....... 25 prizes to be exact
.


Before I forget, this is the last week to get in on the HUGE Workbox contest.You don't want to miss out on your chance to win!!

This week we are proud to say the"MIDNIGHT MADNESS MASTERPIECE" Gold Star Award goes to.....
#35.
emma lockley
Thank you all for playing and please help me in congratulating our "Midnight Madness Remarkables" award winners…..
60. Mary Lou
OUR WEEKLY BONUS SPONSOR
THIS WEEK IS.....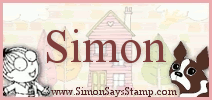 We are so happy to announce that this week we have the wonderful
Simon Says Stamp
sponsoring us for our weekly Bonus prize for MMSC22
Want an extra entry to win this $25 voucher from Simon Says Stamp???
For an extra entry to win this $25 voucher here is what you have to do....

For our MMSC22 "PLAYERS" this week, all you have to do is add the

"BLOG HOP LOGO"

(seen above)

to your side bar.
When you add your project to Mr Linky this week enter

two times

….

ONE

with a direct link to your card and the OTHER ONE to either your main blog address or a

Special Post

about our upcoming Blog Hop. BUT in order to qualify with the second entry on Mr. Linky, the logo

HAS

to be on the

SIDE BAR

with a link back to the MM blog.
~~~~~~~~~~~~~~~~~~~~~~~~~~
.
NOW FOR OUR WEEK #22
SKETCH CHALLENGE
Since Gurlie girl is our monthly sponsor, many of the dt used

*

Gurlee Girl Design images. We had a really good response to last weeks sketch. This Weeks sketch has some different added elements to it so we hope you will enjoy this one just as much. Remember…Anything goes!!…Stamped, Digital, Collage, Vintage Prints, Hand drawn, Mixed Multi Media, scrap it, 3-D it, you name it!! I am sure it will be wonderful, I know you will be proud of your work and eager to link it up here. Any form of style/brand is accepted, as we do not endorse any one product line. Be sure to Make it Your Own and feel free to take artistic liberties with the sketch provided, as long as you can still tell it was based upon the sketch. ie: rotate the sketch, add embellishments, change the shape of an individual piece, create a square card from a rectangle sketch, etc. JUST HAVE FUN :)

Here is my take on the sketch!


I used
Shy Little Nicki from Inky Impressions
. Isn't she so sweet!!! I watercolored and paper pieced her. The buttons and designer paper are
Basic Grey Lemonade
. I just love the designs and colors that match the new in colors of this paper. I added texture to two of the panels with the textile and swirls embossing folder from Cuttlebug. Everytime I color this image I think of my daughter, Nicki. She has long curly hair. The Nickie here is cut out and dimensionalized.
I hope you enjoy today's inspiration and that it encourages your to join in the fun if not all the prizes do. For more inspiration, please visit my dt sisters:
Carol-Chocolate, Crafts, & Bears!
Carolyn - Creative Card Corner
Charlotte - Designs From Within
Denise - kc242 Designs by Denise
Jane - The Paper Affair
Jeni - Jeni's Custom Cards
Kimmie - kimmie kaye's designs
Michelle - Daydreams by Michelle
Phyllis - SparklePlenty1000
Priscilla - "priscillastyles"
Shawne - Paper Art from Studio 313
Sonya - The Pink Paper Penguin
Sue - McMahon Five Designs
Lovely Linda's - Craft Central!!
Thanks so much for stopping by! If you do create with this sketch, please upload a direct link to Mr. Linky
here
. If you upload your creation to SC please use the keyword MMSC22.
Prayerfully, I will be able to visit everyone's blogs today and that Scott is feeling much better. I will be back to post for
Flutter By Wednesday tomorrow
.
If you have not signed up for my birthday blog candy, please scroll down to the next post.
I have lots of eye candy there for you. Thanks so much for all your comments!
Popular Posts

My dt alumni friends