Please pray for my dear friend, Grace!!
About Me
In accordance with FTC16CFR, Part 255, I declare that I currently receive or have received products that I promote and endorse for free or at a discount from the following companies: Our Daily Bread Designs and Perfect Presentations. These companies generously supply me with complimentary products for promotional purposes. ......... my enthusiasm in promoting their products does not stem from the fact that I am compensated by them, but because I love their products and feel their product lines and services to be superior in this industry.
The fine print
These are my personal creations. Please feel free to enjoy and use them for your own personal inspiration. They are however NOT to be copied, captured, or used in any way for publication, contests or sale without my express permission. I thank you for understanding.
My past dt sisters at ODBD

Tuesday, February 24, 2015
6:00 AM
|
Posted by Chris Olsen, Glowbug
|
|
Edit Post
Hello Friends!! I hope everyone is staying safe and warm, no matter where you may be!! Winter has surely been upon us!! Last week we had below zero temperatures and snow for the first time this winter!! No not, just an inch or two but rather 8 plus inches and sleet as well. The kids in the area had a whole week off due to the below frigid temperatures, ice and snow. Yesterday it was back to school! Unfortunately for my dear daughters, they had school all week last week since they are home schooled!! At least, they will be done earlier, right? While many of my friends, who are parents, complained about their kids driving them crazy because of boredom or just being cooped up indoors, I have to say my girls were plenty busy.
Well on to a more springy or floral looking card...to take my mind off of winter. It is my sister's birthday this coming week so this is for her. I combined the Shining the Light challenge at ODBD- No coloring with this goal to make her a card. I hope she likes it!
For my card I masked part of my paper so the Vintage Flourish pattern only cut in the corners on the Blushing Rose Collection paper. The bottom half of the paper is using a different sheet of paper from the same collection. The dies used include the ODBD Vintage Flourish Pattern, Vintage Labels (for the layered sentiment) as well as the Spellbinders Majestic Labels 25 die. There is no coloring or cardstock on this creation other than the base. The foliage is created with the ODBD Fancy Foliage with some added mini Prima Roses. The sentiment is from the ODBD Miss You stamp set.
Card Materials:
ODBD Stamps Used: Miss You
ODBD Dies Used: Vintage Flourish Pattern, Vintage Labels, Fancy Foliage, Beautiful Borders
ODBD Paper Used: Blushing Rose Collection
Spellbinders dies: Majestic Labels 25
For more inspiration for this challenge please visit my dt sisters:
Robin
*
Gracie
*
Paula
*
Diana
*
Elizabeth
For the challenge, click here.
Today's Scripture:
Faith and Works
James 2:15-17…
15
If a brother or sister is without clothing and in need of daily food,
16
and one of you says to them, "Go in peace, be warmed and be filled," and yet you do not give them what is necessary for their body, what use is that?
17
Even so faith, if it has no works, is dead, being by itself.…
What can you do for others?! Is there a neighbor in need?
My daughters and I are thankful to be joining the Liberty Baptist Church (our home church) youth on a mission trip to Detroit Michigan in June to help those in need.
While we, too, can help those in need around us here at home, whether it be shoveling their driveway, providing warmth in our homes--- we are looking forward to going out into the world.
To help us financially for this trip, we have started an Etsy store to sell some cards and hand turned pens.
Here is just a few samples:
and lastly for this post, 24k Emerald Green Celtic.
We have many more varieties here.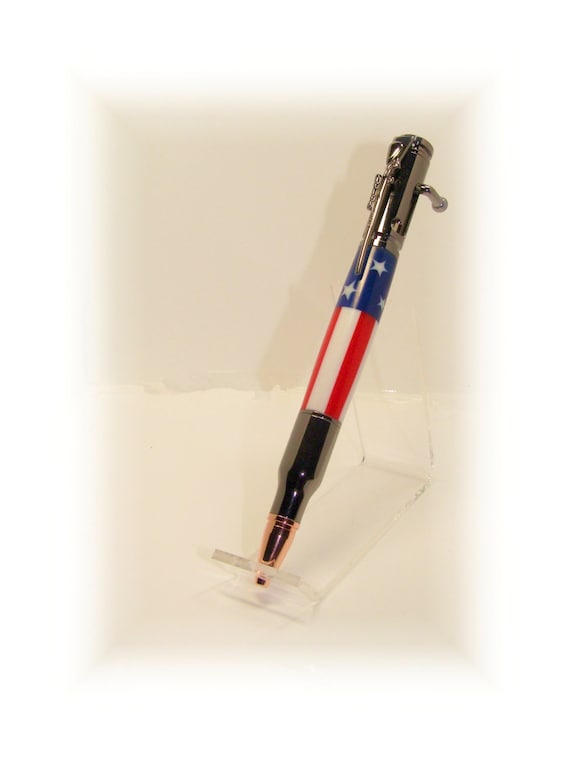 Thanks for stopping by and for your comments!! May God bless you!!
My dt alumni friends